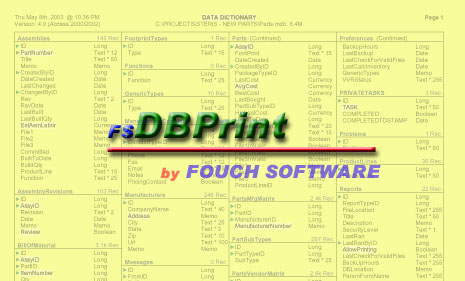 fsDBPrint is a utility that will print out the complete table/field structure of any Microsoft Access *.MDB file. It is the easiest way to get this information printed. The printout is vary compact and will not take up very many pages.
If you design or maintain databases in Microsoft Access, you need this program.
When printing, you have the option to display fields that are indexed, record counts for all tables, database size.
SQL tables can also be printed if they are linked into an Access database using ODBC connection.
To download a 30 day limited trial version of fsDBPrint, click here. 14.9MB
---